Custom Nets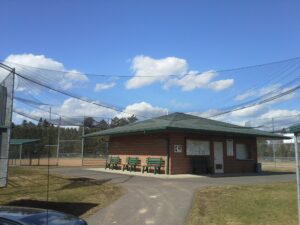 Duluth Sport Nets specializes in custom sports nets. From Custom Baseball and Golf Nets to Protective Netting designed specifically for your ballpark or hockey arena, we can help you design and make nets for any application. Duluth Nets carries a wide selection of netting and ropes as well as other options including vinyl borders, grommets, cables, and rings. With over 136 years of netting design and manufacture our expertise and quality is unmatched in the industry.
Our custom sports nets are tailored to your exact needs and the environment they will be utilized, to ensure longevity and effectiveness. We also take a host of other factors into consideration when designing custom sports netting to meet your needs, which means we have clear sports nets for conditions where it's important that attendees view isn't disturbed, heavy duty UV protected sports nets for high sun, high intensity use, durable mesh options, and many other combinations that allow us to meet absolutely any custom sports netting needs you may have. Let our netting experts help you find the perfect net for your needs.
All custom sports nets are designed and manufactured in the USA. Contact us for more information and assistance with your Custom Sports Net Project, or Request a Quote today.
Showing all 5 results