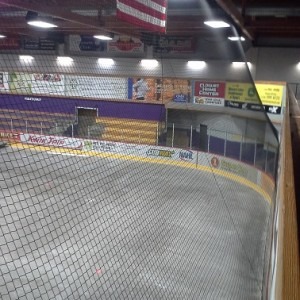 Hockey Nets
Duluth Nets routinely stocks several styles of netting for hockey barrier nets. The most common barrier net is 1-1/2″ square #21 black knotted nylon netting. Standard configuration includes a braided rope border and net coat treatment.
Request a quote for more information. Provide desired dimensions and we will provide a price.
Pricing ranges from $.40–$.65/square foot depending on the type of netting and options.