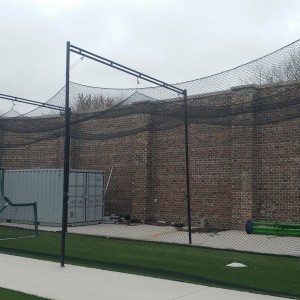 Baseball Cages
Duluth Nets' custom designed cages and enclosures are built with premium nylon netting for superior durability and longevity. All nets are constructed by spiral tying every mesh and securing every 12" to a braided rope border. All cages come with a center brace rope on the roof to prevent sagging.
Custom sizes available.
Request a quote for more information and pricing.