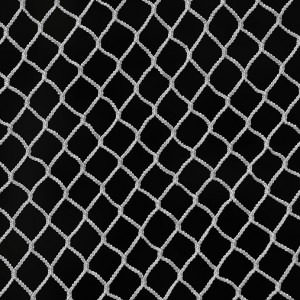 Custom Golf Barrier Nets
Duluth Nets specializes in custom sized golf barrier netting. Knotted and knotless nettings available in white, green, or black. Golf barriers nets come with a braided rope border with loops on the corners. Every mesh is secured tightly to the border and tied every 12".
Approximate prices range from $.40–$.65/square foot depending on the type of netting.
Request a quote for more information.