Installations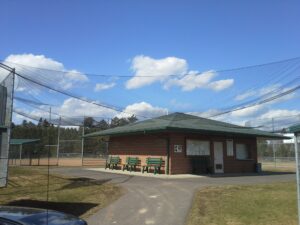 Duluth Sport Nets commonly assists customers with project designs and installations. From project development to execution, we can help. Let us know what you are hoping to do and we will work with you to figure out the best solution.
Sports net installations are often some of the most complex and customized sports nets options and often require many separate pieces. We understand the complexities of large sports installations and understand that most want these nets to stay up permanently, through all weather types and conditions. This means we design and manufacture our net installations to unmatched quality standards in durability and longevity, so they can be set up once and left to serve their purpose.  All our sports net installations are manufactured and designed in the USA.
Contact Us for more information or Request a Quote today. Let our experts help match you with the best net installation design for your needs.
Showing all 4 results