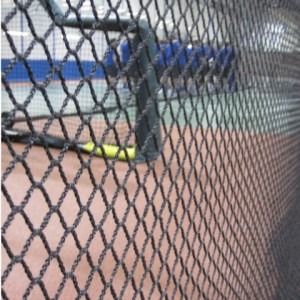 Baseball Barrier Nets
Duluth Nets offers several standard size baseball barrier nets.
Netting Options:
210 lb Tensile Strength: 1-3/4″ Square #21 Treated Knotted Nylon Netting
350 lb Tensile Strength: 1-3/4″ Square #36 Treated Knotted Nylon Netting
Netting Specifications:
Netting is secured to a Braided Polypropylene Rope border with loops on the corners
Spiral tied every mesh and secured every 12″
Both types of netting come with a Black Net Coat Treatment for UV Resistance and additional protection
Custom rigging including vinyl borders, grommets, cables, rings, and snap links are available.  Please request a quote for more information.